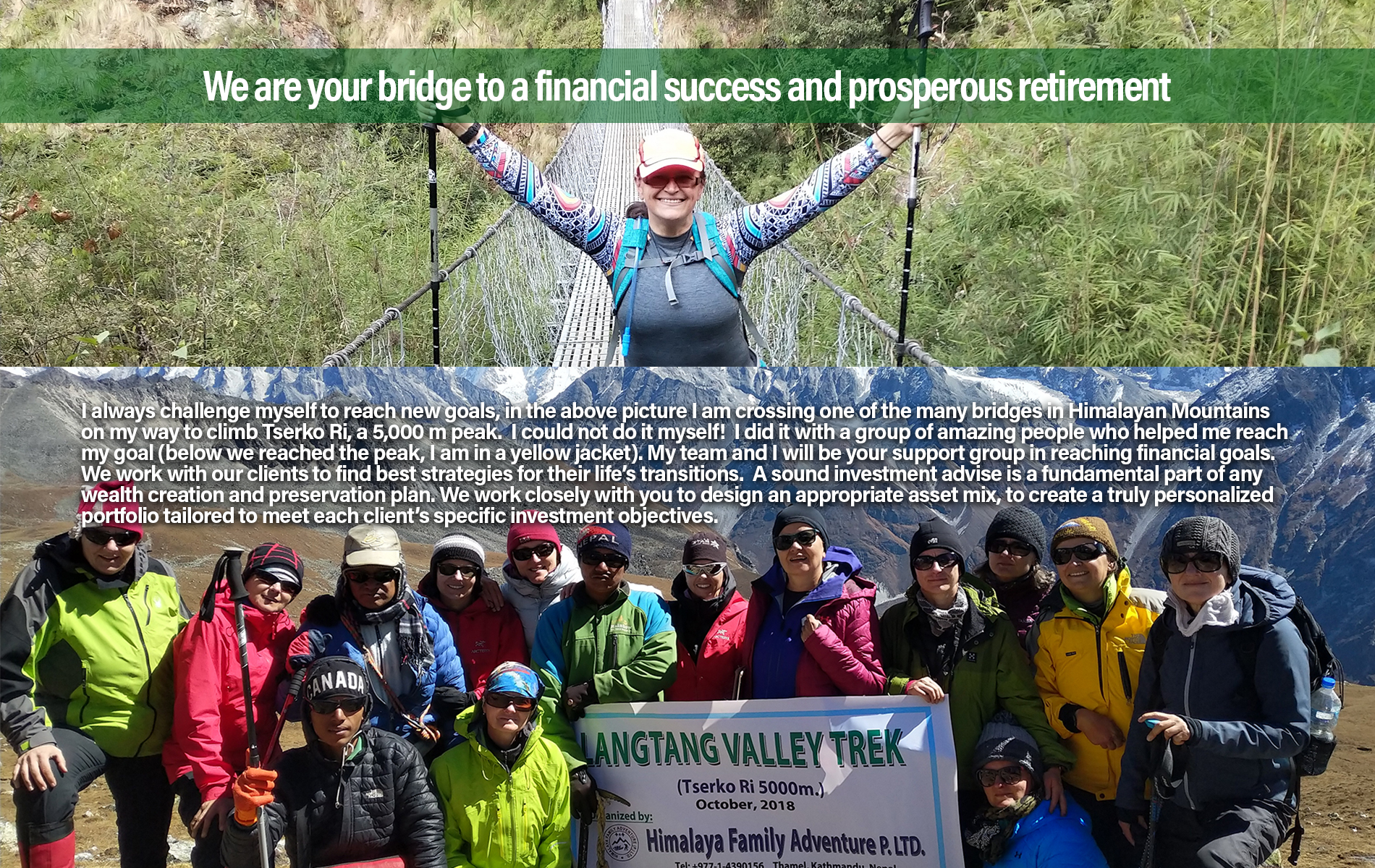 You need to be educated and prepared.
I can help you to understand how investing works and help you to reach your dreams too. Wise investing requires knowledge of key financial concepts and an understanding of your personal investment profile and how these work together to impact investing decisions. Understanding your assets now can help prevent financial crises down the road.
We will look at various investment vehicles.
I will discuss the basic financial concepts that you need to understand. You will learn about the difference between saving and investing, the predictable trade-off between risk and return, the importance of time and about asset allocation. In addition, I will look at various aspects of your personal situation and the possible impact on your asset allocation decisions.
Are you prepared for retirement?
Your retirement years can be a period of 30 years or longer. I will show you different investment options and retirement plans that are available for you. Learning about your money doesn't have to be difficult. What's right for you will depend on your goals, feelings about risk, and length of time to invest. I will help you to create a picture of what you want your retirement to look like. That picture will help you stay on the right road towards your dream.